A winch cover is a device placed over a vehicle-mounted winch to protect it from the elements. There are two basic types of winch covers: soft and hard covers. A soft winch cover is usually made from vinyl and comes with elastic corners which aid in securing the cover onto the winch. A hard winch cover is commonly made of molded plastic, and is precision fit to work on one certain winch type or model number. The cover protects the winch from rain, snow and other contaminates that can damage the winch.
One of the greatest dangers to the vehicle-mounted winch is damage due to the elements. The most common mounting position for a vehicle-mounted winch is the front bumper of a vehicle. Unfortunately, this mounting position places the winch in harm's way when the vehicle is in motion. The winch is also exposed to the elements, rain, snow and leaves are able to infiltrate the winch case. This can wreak havoc on the internal windings of the electric winch motor.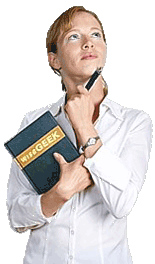 Working like a jacket of sorts, the soft style of winch helps protect it from the perils of the environment, and the soft cover usually slips directly over the winch motor and secures using hook-and-loop fasteners coupled with elastic corner strips. Typically, the soft cover remains pliable and supple for years, allowing the vehicle operator to remove and replace the cover with ease should driving conditions warrant this. The hard cover is commonly manufactured from vacuum-formed plastic that snaps onto the winch body at a critical point. This type of cover protects the winch against damage due to falling tree branches, small rocks and other contact common along the trail. It is, however, prone to fading and warping, which can limit the cover's ability to remain in place when riding on rough trails.
For the part-time trail rider or part-time vehicle user, the cover should be removed periodically to check for infestations of bees or other insects that might find shelter underneath a winch cover. On some vehicles, with portable winches that can be used on each end of a vehicle, the winch cover may resemble a type of heavy duty storage bag that uses a zipper to fasten around the winch. This soft cover provides a 360° circle of protection as the winch motor is carried inside of the vehicle until needed.
AS FEATURED ON:
AS FEATURED ON:






Woman holding a book