In car racing, a safety car is a car which is used to limit speed on a racetrack for safety reasons. Safety cars may be used to keep speed safe in inclement weather while allowing the race to continue, and they are also used to regulate speed in the event of accidents and other incidents on the track. The use of a safety car can be controversial, as it can interfere with the strategy of drivers and racing teams, and some people view safety cars as interference.
As a general rule, the presence of a safety car is indicated with a yellow flag, to alert drivers to the fact that a safety car is on the track and the drivers are in a "caution period," meaning that they need to slow down for safety reasons. Dashboard lights may also be activated to warn drivers about the safety car. As long as the safety car is on the track, no driver may pass the safety car, unless the safety car's driver indicates that passing is acceptable, usually by flashing a green light.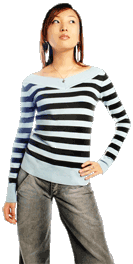 Safety cars are also known as "pacing cars," because they set a pace for the drivers in the race. A pacing car needs to be driven at a speed which permits optimal performance for the cars on the track, while also reducing the risk of a dangerous incident. Safety car drivers are usually race car drivers, as they have experience with track conditions and they know which speeds are safe. They are typically high-performance cars which have been fitted with special light racks and bold markings to make them highly visible.
Various bodies in international car racing have differing rules about safety cars. For example, in some cases, making a pit stop is banned during the beginning of the caution period, while in other cases, it is permitted. Violating the rules for the caution period can result in disqualification, so drivers are careful to stay abreast of current rules in the event that a safety car is deployed during a race.
The automobile industry also uses the term "safety car" to describe a car which has been specially designed to showcase safety features. Some safety cars are purely experimental, demonstrating possible features which could be integrated into motor vehicles in the future to make them safer to drive. Others are designed as working models with new or innovative safety features, allowing the car company to demonstrate these features to consumers, critics, and investors who might be interested.
AS FEATURED ON:
AS FEATURED ON:






Woman with hand on her hip