A ladder bar is a suspension component used to prevent wheel hop on coil spring equipped vehicles. The ladder bar attaches to the rear end at the spring perch and is connected to the chassis ahead of the rear tires. When the accelerator is pushed suddenly and the tires begin to get traction, the bar prevents the rear end from wrapping up and allowing the rear tires to hop off of the pavement. Wheel hop can seriously damage the rear end, axles, body and chassis of a vehicle if allowed to occur unabated.
A ladder bar suspension can also be used on drag racing vehicles. This system uses a ladder bar that is connected to the rear end and mounted to a cross member, typically at the rear of the driver's seat. This type of suspension is usually used with a coil-over spring shock package mounted behind the rear axle. It prevents wheel hop by stopping the rear end from rotating under full throttle conditions. It also helps with braking by preventing the rear end from being rotated under severe braking conditions as well.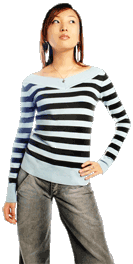 In an off-road application such as on a four-wheel drive vehicle, a ladder bar is used to aid in traction. By preventing the rear end — and in this application, the front axle — from rotating, the vehicle becomes more sure-footed in poor traction conditions. Once again, this is also a method of upgrading the braking system by removing the slop that a wrapped up axle provides.
The length and positioning of the bar controls the vehicle's instant center point. The instant center is an imaginary line running from the rear axle to the center of the chassis where the top and bottom control arms would intersect. By making this point closer to the center of the vehicle, traction is aided by placing more downward pressure on the tires. Conversely, shortening this point will reduce traction. On a race vehicle or an off-road vehicle, this is very critical to how the suspension reacts under power.
The ladder bar gets its name from the construction method used to create it. It consists of two long bars with several smaller bars running between them, such as steps on a ladder. Typically in the shape of a modified arrow, the bars are wide at the rear and come together at the front. They are attached to the suspension using heim joints and grade eight bolts.
AS FEATURED ON:
AS FEATURED ON:






Woman with hand on her hip