4x4 campers are vehicles designed as temporary living quarters; these campers are also designed for off-road driving, which means they are often built with aggressive tires, overbuilt suspension and axles, lifted bodies for extra clearance, and so on. The specific designs of these 4x4 campers can vary drastically, ranging from camper vans to larger trucks. These vehicles are designed to be exceptionally utilitarian, and while the interior features may vary, they often include the most common camping necessities such as cooking stoves, lighting, and so on. Other features may include sleeping quarters, sinks, showers, toilets, and so on.
The size of 4x4 campers can vary significantly. Most are fairly large to accommodate comfortable living for more than one adult, though others can be quite small and geared more toward space allowances for one person. Inside, 4x4 campers usually include one or more sleeping areas that are upholstered and cushioned for comfort. In many cases, this sleeping area takes the form of a fold-out mattress, a pop-up roof with a sleeping space, or even a bench seat that folds down flat for sleeping. The specific design can vary significantly. Sometimes a bed platform can be folded up to act as a seating area adjacent to a table; it can then be used as a dining area.
Some larger 4x4 campers feature showers and toilets. They will often need plumbing hook-ups commonly found at campgrounds, though some may operate independently of such hook-ups and will necessitate emptying of a wastewater reservoir periodically. The camper may also feature cooking areas with stoves, countertops, sinks, and so on. Again, the included features often depend on the available space within the camper, so larger campers tend to have more features than smaller ones.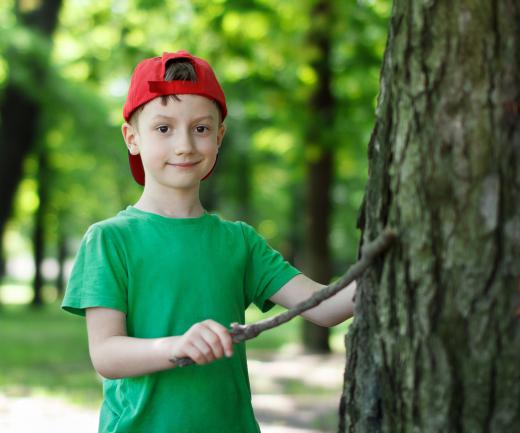 The vehicle itself is built to handle both on- and off-road driving, though many are designed more specifically for off road use. This means the tires are usually quite large and aggressively treaded, the suspension travel is much larger than standard vehicles, axles and transmissions may be overbuilt for treacherous driving, and the clearance of the undercarriage is usually quite a bit higher than other vehicles to allow the 4x4 campers to clear obstacles such as rocks that would otherwise damage undercarriage components. If the camper is intended for extreme off road driving, it is likely to feature a winch system that will allow a driver to pull the camper out of perilous situations should the camper get stuck.
AS FEATURED ON:
AS FEATURED ON:






By: Maygutyak

A 4x4 camper may feature a cooking area with a stove.

By: sakkmesterke

Although the sizes of 4x4 campers vary widely, some are large enough to accommodate two adults and one child.

By: Alex Bramwell

Many campers have room for people to sleep when the canvas is deployed.