How Do I Choose the Best Camper Van Awnings?
The best camper van awnings will meets your needs in terms of size, function, and style, while fitting into your budget. These awnings are available through stores, catalogs, and online. Before you begin shopping, take some measurements, and decide what color and style of awning you prefer. You may also wish to consider purchasing window awnings to match the large one.
An awning typically covers most of the side of the camper van. The point of camper van awnings is to provide shade so that you can set up an outdoor living area for eating, socializing and relaxing. You will need an awning that is deep and wide enough to give plenty of shade. Window awnings that help block sun and reduce the temperature inside the camper are also available.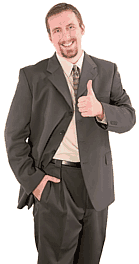 There are two basic styles of camper van awnings and two raising mechanisms. The first style is self supporting, which does not require legs to hold up the far end of the awning. The second requires the legs, which are usually collapsible for ease of storage. The raising mechanism can be either manual or powered. A manual mechanism takes longer to operate, although it is typically less expensive than the powered mechanism.
Measure your van to find out what size of camper van awnings you should consider. Remember that most awnings require a rack or awning pole to attach the awning to your car. Measure only the area where you can attach a straight, metal rod. Typically, this is the back three quarters of the length of the van, not over the driver or passenger window.
When you have the measurements for your camper van, decide on the color. You can choose a simple white awning that matches light colored vehicles. There are many custom fabrics available, so you may even be able to match your camper van's color. You can also opt for a decorative scalloped edge, or a plain edge. Check the manufacturer for temperature reducing fabrics and colors, as some materials absorb heat and make the area underneath them hotter.
With your measurements in hand and an idea of what color and style of awning you want, you're ready to shop. A good place to start is a local recreational vehicle (RV) or camping supply store. Often, these stores have several awnings available. When you look at an awning, inspect it to ensure that it is well made. You want a durable fabric, typically nylon or canvas, and thick, even stitching.
If possible, operate the lifting mechanism of each awning you view. It should lift smoothly, without stopping and starting or making noises. Try both a manual and a power lifting mechanism, and compare the two. Although the powered system is more expensive, you may find that the convenience and ease of use is worth the extra cost.
Even if you like the awnings that you see in the store, you should double check online retailers to make sure that you're getting the best deal. You may even be able to find the same awning second hand in classified advertisements, which could save you a substantial amount of money. Be sure to check the shipping charges, as what looks like a good deal can end up more expensive after you pay to have a large, heavy awning sent to you.
AS FEATURED ON:
AS FEATURED ON:






Businessman giving a thumbs-up