What is a Travel Trailer?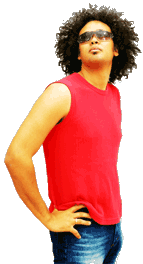 A travel trailer is a temporary mobile living space that attaches to vehicles such as cars, vans, and trucks. People use travel trailers when they are on vacation or when they are on a long trek from one place to the next. Some people use travel trailers when they plan to travel through rural areas that have few lodging options. Other people use them in areas where there are plenty lodging options simply because they enjoy the experience. The amount of space and the number of amenities within a travel trailer varies quite a bit depending on the model and the manufacturer.
There are a few travel trailer models that include only storage capacity and a small sleeping area. It is more common, however, for a travel trailer to also have a bathroom and an area for food preparation. The level to which these facilities are outfitted varies quite a bit. The size of a refrigerator within a travel trailer may vary. Some very nicely appointed models even include laundry appliances.
Another factor that varies from trailer to trailer is the number of people that can comfortably sleep inside. Some trailers are quite modest and are meant for a single traveler or a couple that is traveling alone. Others are quite spacious and can easily accommodate a family. There are even travel trailer models that, when stationary, can be expanded so that they have two levels instead of just one. The price of a trailer depends on the amenities that are included and the amount of interior space as well as the make and model.
In most places, it is not legal for anyone to ride within a travel trailer while it is being towed. This is primarily for safety purposes as the interiors of these trailers do not include proper seats and safety belts such as the ones that are found in motor vehicles. This means that those traveling with their accommodations in tow need to have enough seats for everyone in the party within the motor vehicle.
For those who are interested in purchasing a travel trailer, it is important to consider vehicle towing capacity. Not all vehicles are powerful enough to effectively tow a travel trailer. Be sure to check into vehicle towing capacity before purchasing a travel trailer. In some places, those who want to tow large trailers need to obtain a special license.


Man with hands on his hips