Which Items are Prohibited on Commercial Airlines?
Especially in the United States, there are heavy restrictions on the types of items permitted on commercial aircraft. All airlines maintain a list of prohibited items in addition to the national list, and travelers who are uncertain about any items should contact the airline they are flying on, along with any airlines they are making connections on. People should be aware that some regional airports have tighter security surrounding these items than others as well. The most important thing for people to think about when questioning whether an item is prohibited or not is its potential use as a weapon: if it looks dangerous, it is probably not allowed.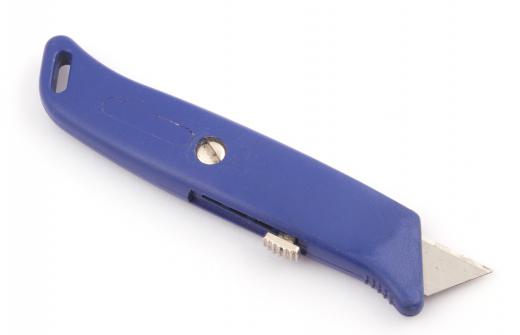 The most obvious category of prohibited items is, of course, weapons. Explosives of any form are banned from the cabin of commercial aircraft, as are fire arms, knives, other bladed weapons, brass knuckles, rope, flares, and all martial arts weapons. Tools and sporting equipment that could be used as weapons, such as axes, baseball bats, hockey sticks, ice skates, and any sort of sticks or poles, are also banned. In addition, chemicals that could cause physical damage, health problems, or explosions are prohibited; examples include mace, pepper spray, tear gas, and bleach. Travelers should be aware that items that closely resemble prohibited ones are also banned. This includes replicas of weapons, for example.
Concerns about explosives have also led to bans on gels, liquids, and other substances that could potentially contain explosives. Exceptions to these prohibited items include bottled breast milk for people who are traveling with a child, along with liquids in amounts of 3 ounces (actually 3.4 ounces or 100 milliliters) or less that are kept in clear containers. Aerosols such as spray paint are also prohibited, and asthma sufferers may want to consider bringing sealed inhalers with a doctor's note through security to avoid difficulties. Compressed gases are also banned.
Most personal care items are permitted, as long as they meet the above specifications. Travelers should be aware that any gels, creams, pastes, or liquids must be 3 ounces (or 100 ml) or less in size, and that they should be presented to security staff in clear plastic bags. Tweezers, nail files, glasses repair items, and hairbrushes are all permitted on board aircraft.
People who are disabled or take medications should make sure that all of their medications are in the original containers that clearly identify the prescription, who issued it, and the prescription holder, which should match the name on the boarding pass. They may also want to bring medical documentation of any conditions. Items such as wheelchairs and canes are not banned, but they will be screened by security staff. Because of the longer security screening for disabled passengers, travelers should plan on arriving at the airport early so that they do not miss their flights.
Airlines also have restrictions on the amount of carry-on luggage allowed. Passengers should make sure that they know the weight and size limits before they arrive at the airport, so that they do not have to shuffle things into checked luggage at the last minute. Many airlines have limited carry-on luggage to a single bag. Most items that are prohibited in carry-on luggage can be carried in checked bags, including unloaded weapons, as long as they are packed in secure containers and declared to the airline at check in. Only explosives are forbidden from all areas of aircraft.


By: James Steidl

Different airports might have stricter rules regarding what can be carried onto an airplane.

By: J and S Photography

Box cutters are not allowed on airlines.

By: Pshenichka

Airplane passengers cannot carry knives onto an airplane.

By: vnlit

Sporting goods that could be used as a weapon, like ice skates, are prohibited on airplanes.

By: difught

Aerosol cans are usually prohibited on commercial airlines.

By: Dessie

While full-size shampoo bottles can be packed in checked luggage, they usually cannot be carried onto a plane.

By: abhbah05

Pepper spray cannot be taken onto commercial airlines.

By: design56

Bleach is not allowed on commercial airlines.

By: HappyAlex

Commercial airlines usually have strict regulations regarding how much luggage can be carried onto the plane.

By: iroto123

Travel size shampoos are ideal for carryon luggage.