What is Mobile Detailing?
Mobile detailing refers to the cleaning of a vehicle. This type of cleaning is usually done by a company or person who specializes in this work. A wide range of services are generally available, such as exterior polishing, rim waxing, and engine washing. These services are usually available for most automobiles, including sports utility vehicles (SUVs), motor homes, and boats.
When a person pays for mobile detailing, he is usually looking for and entitled to more than a basic wash. Detailing is generally considered a professional service. There are several factors that set mobile detailing apart from basic vehicle washing. One of the initial differences is the price. Mobile detailing tends to have significantly higher costs than those for a simple car washing.
Another difference is careful product selection. Individuals who are in the detailing business generally pay close attention to the line of products that they use on their clients' vehicles. Some even allow clients to choose. The same care is often applied to choosing tools such as brushes and chamois.
Another major difference is the long list of services that are generally available to mobile detailing customers. Some people choose to concentrate on only the exterior of the vehicle. When this is the case, hand washing, if not standard, is normally provided at an additional charge. Exterior service may also include cleaning and polishing of the rims, cleaning of the door panels, and pressure washing of the engine.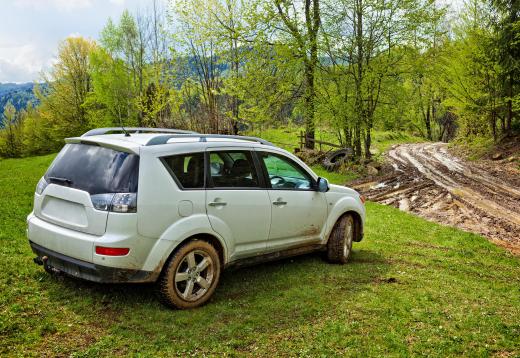 Other clients wish to have their vehicle's interior cleaned as well. This commonly involves vacuuming the floors and seats. Most surfaces, such as the dashboard, gear shift, and cup holders, will be cleaned. The vehicle's vents may be cleaned. People who have leather in their vehicles may also have it treated.
Mobile detailing companies commonly offer packages. This is a list of pre-selected services that will be rendered for a specified price. The incentive to choose a package is that, in most cases, the cost is cheaper than it would be if those services were paid for individually. If a package does not include all that a client wants, it is common practice to allow him to select the additional services and to charge him for these separately.
People should also realize that in most cases prices that are advertised for mobile detailing are for services that will be rendered to cars. Trucks and SUVs are likely to be more expensive to have detailed. Although mobile detailing is often available for boats and motor homes, all professionals may not offer these services.
AS FEATURED ON:
AS FEATURED ON:






By: Oleg Fedorov

Detailing services often include cleaning interior elements, including dashboards and gear shifts.

By: xalanx

Detailing a truck or SUV that has been driven in the mud typically incurs additional costs.