A flush deck is a ship design that features a flat deck from stem to stern, skirting the superstructure that provides room for navigational controls, luxury staterooms, and other features. This differs from other ship designs, where components of the deck may be raised or lowered, like the lowered quarterdeck seen in many ships. Flush decks can be used on a variety of classes of ships and may be advantageous for some uses, or a potential problem in others.
In the flush deck design, railings prevent falls and create boundaries at the edge of the deck. Sailors can move freely across the whole deck without needing to climb stairs or ladders to access different areas. This design was famously used on destroyers made for the United States Navy in the Second World War. Referencing their deck design, these ships were sometimes known as flush deckers.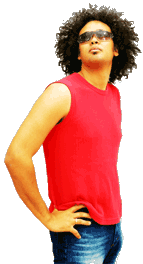 The lack of a recessed deck area can be a problem for a ship that needs a staging site for divers, smaller boats, remotely operated vehicles, and so forth. For scientific research vessels, a flush deck design may not be practical or advisable because of these issues. On recreational boats where people want to dive or fish, the design can also have significant drawbacks. For some military and pleasure ships, however, the flush deck design works well and may be preferred.
Designers of flush deck ships may want to create more freeboard, or height above water level, for safety or other reasons. They also need to design adequate drainage into the deck to make sure large waves don't swamp the boat, and also use textured decking materials to provide traction for sailors and passengers when they move about the deck. The lack of recessed or raised decking areas can have an impact on visibility across the deck that may also be considered in the development of the superstructure, to make sure officers can clearly see all operations on deck and identify safety issues or concerns like a man overboard.
In aircraft carrier design, "flush deck" has a special meaning. Carriers with this design do not have any superstructure at all, situating air traffic control, navigation, and other functions below the flight deck. This configuration is unusual, as it has some significant disadvantages in terms of safety and navigation. Large fleet carriers typically maintain a superstructure island at a corner of the deck to handle these functions.
AS FEATURED ON:
AS FEATURED ON:






Man with hands on his hips