What are the Most Common Reasons for a Car Seat Recall?
The most common reasons for a car seat recall are problems with the straps and buckles which secure the child's upper body into the car seat, the latch system which anchors the car seat to the car frame, and weak car seat frames which come apart during a crash. A car seat recall typically involves replacing a faulty part, and does not usually require replacing the entire seat. The best way to stay informed about a car seat recall is to return the product registration card or register the car seat on the manufacturer's web site.
Some of the main reasons for a car seat recall are issues with the straps and buckles. The straps might be constructed of poor quality fabric, causing them to easily tear, or the straps might be made from a highly flammable material. In other cases, the adjusters on the straps used to tighten and loosen the restraint on the child might be faulty, and cannot be tightened or loosened properly or do not remain secured, defeating the purpose of the safety straps. The buckles on the straps need to be sturdy but reasonably easy to operate. Some car seat recalls have involved buckles which are extremely difficult to unfasten, and prevent a caregiver from removing the child from the car in an emergency.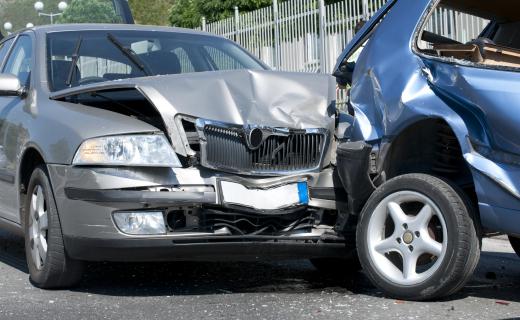 A latch system is a strap attached to the car seat or threaded behind the car seat, and hooks from each end into anchors welded to the car's frame. Typically, a second latch secures the top portion of the car seat to an anchor located at the top of the car's back seat. These latching systems bear the brunt of the force during a crash. Car seat recalls will often involve the failure of the latching system when exposed to even a minor force. There is a clear weight range for which these hooks have been crash tested, so it is essential that a child seated in a car seat does not exceed the recommended weight allowance, or the hooks could fail.
Another common car seat recall involves weak frames on car seats, especially infant car seats. There are typically two parts to an infant car seat, including a base left secured in the car, and an infant carrier which latches into the base which can also be removed for carrying the baby around. Occasionally the bases are not sturdy enough and will warrant a car seat recall because the base latching system is not secure, or the latch holding the infant carrier into the base fails to lock securely.
AS FEATURED ON:
AS FEATURED ON:






By: Deyan Georgiev

Car seats must be able to withstand the force of a car crash.

By: ramzi hachicho

Baby car seats are often recalled due to weaknesses in the frame of the seat.