What is Dirt Track Racing?
Dirt track racing is automobile or motorcycle racing that is done on a dirt track, usually oval in shape. Automobiles and motorcycles need to be specially designed for dirt track racing; motorcycles, for example, often do not feature braking systems when racing on a dirt track. Unlike motocross racing, motorcycle dirt track racing does not involve any jumping over obstacles; the track is generally flat, and the motorcycles reach higher speeds than motocross bikes. Auto racing on dirt tracks can be done with a variety of different cars, and most are highly modified to fit into a certain category of racing.
The sport of dirt track racing originated in the United States in the early 20th century and spread throughout the world shortly thereafter. The original cars used for dirt track racing when it began were regular cars with varying levels of modification for the race course. Other cars that developed were fenderless models that were highly modified specifically for that type of racing. The fendered models were often used for dirt track racing as well as asphalt racing, making them more multi-purpose racing vehicles. Stock cars are commonly used for this type of racing in modern races; these cars are specifically designed for certain types of racing, both on dirt and asphalt.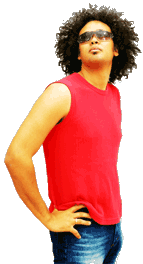 The track itself can be constructed from different types of soil, but the most common is clay for traction and hardness. Clay race courses tend to be faster than courses made from other types of soil, and the clay is often watered down before and after the race to maintain a consistent shape and to keep dust to a minimum. The track itself is usually fairly short, though longer courses allow racers to attain higher speeds. The course is laid out in an oval shape in most cases, and the corners of the track are sometimes banked for better handling and speed in the turns.
Some vehicles are specially designed specifically for dirt track racing. Some motorcycles, for example, feature sidecars in which a passenger will sit to help the driver gain the best traction in corners. Winged sprint cars are designed for quick acceleration and aerodynamics; they feature large canopies, known as wings, to help aid in aerodynamic performance that reduces drag and increases speed. These sprint cars can be used on dirt or asphalt, and they are highly modified for performance on both surfaces.
AS FEATURED ON:
AS FEATURED ON:






Man with hands on his hips