What is Arizona Pinstriping?
There are many people who strongly believe a four wheel drive off-road vehicle should actually be driven off-road, not parked on a suburban driveway as a status symbol. One of the major differences between a truly off-road vehicle and its tamer urban cousin is the presence of thin scratches on the car known as Arizona pinstriping. Arizona pinstriping can only be achieved by running a vehicle designed for off-road driving through branches, thorns, rock formations and other hazards not found on city streets.
Arizona pinstriping is considered a badge of honor by off-road enthusiasts, who often advertise this damage to the car's paint when selling a used off-road vehicle. It takes some serious effort to apply Arizona pinstripes while driving through thick brush and other rugged terrain. The idea is to create thin horizontal stripes of shallow damage to the automobile paint, not deep gouges or irreparable damage to the body frame.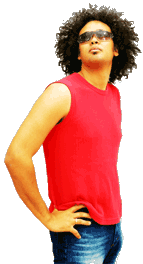 Most likely the term "Arizona pinstriping" originated with the off-road culture in the rugged western state of Arizona. Because much of the terrain in Arizona is undeveloped, many ranchers and farmers prefer to use off-road vehicles in order to reach isolated areas of their property. This has led to a subculture of off-road drivers who challenge themselves and their vehicles by driving through virtually impenetrable terrain. Arizona pinstriping caused by low-lying branches and the thorns of scrub brushes is viewed as proof a driver has indeed taken on some challenges.
There is often a palpable disdain for suburban drivers who purchase off-road or sports utility vehicles with apparently no intention of ever using them for that purpose. Not pushing a powerful vehicle with off-road capabilities to its limits is seen as a waste of metal and money by many off-road enthusiasts. The fastest way for an owner of an SUV or all-terrain vehicle to earn street cred with off-roaders is to take it out and allow nature to apply a generous coating of Arizona pinstriping.
AS FEATURED ON:
AS FEATURED ON:






Man with hands on his hips