What is a Wiring Harness?
Most automobiles today are full of electronic gadgets. These electronic devices require special wiring throughout the vehicle. This provides electrical power for radios, door locks, door windows, and automotive computer accessories. A wiring harness is a wiring configuration designed for specific wiring devices. This harness provides a single connection point for multiple wires.
Wiring is a complicated process that typically requires training. Most wiring specialists are patient and organized individuals because this is a meticulous, time-consuming job. Most wiring configurations include schematics. These are used as a direction map for connecting the wires with electronic devices. Each electronic device typically has a unique schematic that defines how the connection should be created.
Electrical wiring is typically a configuration mess. Most wiring diagrams include multiple wires. Each wire is color coded to represent a specific electronic feature. The wiring harness simplifies this configuration. It provides one connection point for multiple wiring configurations.
Most alarm systems are connected using a wiring harness. These alarm system are complicated because of the multiple wire configurations. The harness makes this easier because the wires join at one connection point. Without the harness each wire would need to be individually connected to the each wire of the alarm. This manual approach is typically prone to error and takes significantly longer.
An automobile stereo uses a radio wiring harness to connect the speakers, alarms, and the battery of a vehicle. This harness makes installation easier because one connection device interconnects several components. A harness typically includes both male and female connections. These connectors are pressed together and fastened with small safety clips. Without a harness, speaker wire configuration would require soldering, which is typically a messy installation process.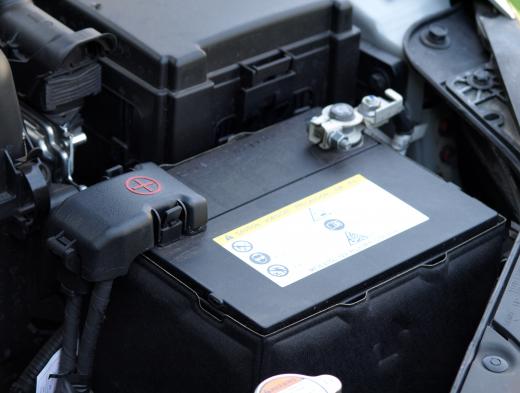 Many aftermarket car stereo systems include special wiring harness kits. These kits are designed to plug into a specific make and model of a vehicle. Using a kit saves valuable time and effort. It provides a method for new stereo systems to be plugged directly into legacy factor wiring of an automobile. This is important for older cars because factor electronic schematics are hard to find.
A wiring harness is used in most electronic ignition systems. This harness enables quick connectivity to starters and other motor starting units. Most starters and coils wires include four wires. These wires are connected with a harness, which includes interconnection devices and safety clips. This provides for more secure connections because they cannot be easily pulled apart without removing the clips.
AS FEATURED ON:
AS FEATURED ON:






By: martinfredy

Car alarm systems are connected using a wiring harness.

By: Leo Lintang

A wiring harness is used in most electronic ignition systems.

By: Željko Radojko

An automobile stereo uses a radio wiring harnessto connect the speakers, alarms and the battery of a vehicle.

By: peshkova

Many contemporary cars are filled with electronic gadgets and amenities.