What is a Wet Reckless Charge?
A wet reckless charge is a charge that may be leveled against someone who exhibits recklessness while driving under the influence (DUI). Essentially, it is a charge of reckless driving compounded by the consumption of alcohol. Not all regions have wet reckless laws, but many do, largely to encourage people to plead guilty rather than forcing a case to go to trial and eating up large amounts of resources.
Essentially, a wet reckless charge is a step down from a DUI charge. The next step would be a "dry" reckless, which is a bit of a misnomer, since people who plead guilty to a dry reckless charge may still be asked to complete alcohol treatment programs. The "wet" charge is typically offered as a plea bargain choice; if someone agrees to plead guilty to it, the greater DUI charge will be dropped, and a penalty will quickly be determined without bringing the case to trial.
When someone pleads guilty to or is convicted on a wet reckless charge, he or she will have to pay a fine and go on probation. The charge usually goes on the record for 10 years, and the defendant may be asked to complete an alcohol treatment program; his or her license may also be suspended. In contrast, DUI charges always result in jail time, often making a plea deal appealing to a defendant who suspects that he or she will probably be convicted.
Pleading down to wet reckless does not allow the defendant to get away without major penalties, however. Insurance premiums generally go up when this charge is recorded on someone's record, as this is treated as a DUI by the insurance company. In addition, it counts as a prior, so if someone is charged with drunk driving again within 10 years, he or she can face stiffer penalties.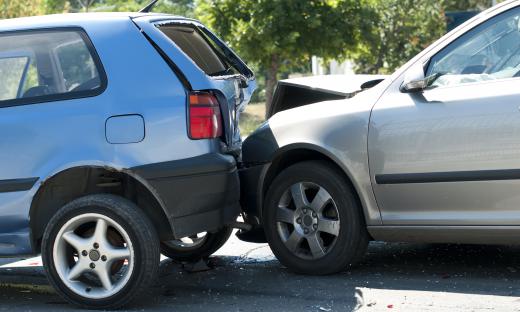 Someone who faces a drunk driving charge may choose to ask if he or she can plea down to a wet reckless charge, preferring its slightly reduced penalties. Consulting one's lawyer is generally a good idea when considering this, as these charges are not an option in all areas, or a lawyer may have additional insight and advice specific to the defendant's case. Of course, one could always avoid the decision of whether or not to make a plea bargain by not driving drunk.
AS FEATURED ON:
AS FEATURED ON:






By: zuchero

Driving recklessly while under the influence of alcohol can lead to a wet reckless charge.

By: openyouraperture

Even though it is considered less serious than a DUI, someone charged with a wet reckless may still lose his license.

By: Deyan Georgiev

A wet reckless charge usually goes on a person's record for 10 years.

By: beeboys

A person who pleads guilty to a wet reckless charge may have her or his license suspended.