A velomobile is a type of human-powered vehicle which has a design based on that of the recumbent bicycle. Unlike bicycles, velomobiles are enclosed, which increases aerodynamic efficiency, provides shelter from the weather for the rider, and protects the rider in collisions. Several companies, primarily in Europe, manufacture velomobiles, and it is also possible to construct one, for people who have mechanical and fabrication skills. Numerous enthusiast clubs and organizations have periodic meetups and trips for their members, and some of these groups offer purchasing and construction advice for people who are interested in velomobiles.
Typically, a velomobile has a recumbent tricycle as a base, covered in a cowling which encloses the body of the rider. Some velomobiles are open at the top, allowing the rider's head to protrude, while others are fully enclosed. The bicycle is integrated into the cowling, so the components of the vehicle are not separate, and the vehicle also has a gearing system just like a car or bicycle. Many velomobiles also have space for cargo, and some can be hooked to trailers.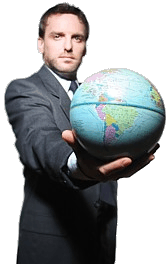 There are some disadvantages to the velomobile design. These vehicles are heavier and more cumbersome than bicycles, lacking the nimbleness of the bicycle and being more difficult to secure in urban areas. Velomobiles can also be dangerous on the open road, because they cannot be seen by cars which are high above the road, and it takes time to learn how to ride effectively and safely in a velomobile.
The earliest velomobiles date to around the turn of the 20th century. Some early designs also had engines, and some modern velomobiles have electric assist options, which can be useful on long trips, and when the rider gets tired. The electric assist in a velomobile could be compared to the electric assists used with some bicycles; it cannot replace the pedaling of the rider, but it can make pedaling easier.
Many velomobiles are designed for a single rider, although tandem versions are available. Parents with young children can find or build velomobiles with car seats so that children can ride along. People who are considering the purchase of a velomobile may want to see if they can borrow one to see how they like it, and they should test the vehicle on the available bike lanes and paths in their community to see how the vehicle handles. The tricycle design provides more stability, but it can also make it harder to navigate rough and potholed bike lanes.
AS FEATURED ON:
AS FEATURED ON:






Man holding a globe