What is a Straight Engine?
A straight engine, also known as an inline engine, is an internal combustion type of engine with cylinders arranged in a straight line. It provides power by burning fuel in the cylinders and converting the energy released by combustion into motion. The straight engine is usually available in four or six cylinders for automotive use, with a shape that is long and tall, and is used in a variety of motor vehicles.
Internal combustion engines are available in several different configurations, depending on the arrangement of the cylinders where combustion takes place. One type is called the straight engine, where the cylinders are arranged in a row all pointing in the same direction. This is in contrast to other arrangements such as a V engine with the cylinders in two rows that are angled against each other in the shape of a V. Other kinds include the boxer engine that has the cylinders in two rows horizontally opposed to each other; this type is used much less frequently than a V or straight engine.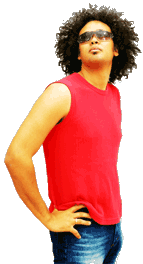 During normal operation of a straight engine, fuel and air are mixed in the cylinder, or combustion chamber, and then ignited. This causes a part called a piston to move up and down. First, fuel and air fill the cylinder. Then the piston moves up and creates pressure in the chamber. Once the fuel and air are compressed to the required pressure, they are ignited by the spark plug and this explosion forces the piston back down.
The piston movement of the straight engine is translated into rotary motion that drives the vehicle forward. The pistons are connected to the crankshaft with connecting rods. As the pistons move up and down, they make the crankshaft rotate. This rotating motion is eventually transferred to the drive shaft and the wheels.
The straight engine is most frequently used in automobiles with four cylinders, although some may be the six cylinder variant. A straight engine is usually long and tall due to all the cylinders being in a line. This makes it ideal for smaller car designs with short hoods where the engine can fit when it is mounted horizontally. Another advantage is that it often is a very smooth running engine that is naturally balanced so that vibrations are minimal. One disadvantage is that it can be more difficult to cool than an engine with a V configuration.
AS FEATURED ON:
AS FEATURED ON:






Man with hands on his hips