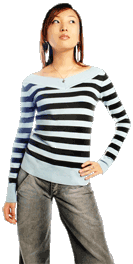 A snowmobile is a lightweight motor vehicle which is designed to be driven and used on snow, ice, and in other low-traction environments. The specialized design of a snowmobile has a very low center of gravity, a widely distributed weight, and powerful traction, making it very suitable for snowy environments. In regions like the Arctic, snowmobiles are used regularly for transportation in the winters, when roads may not be accessible, and they are also used for recreation in more southern climates where seasonal snow is consistent enough for winter sports.
The origins of the snowmobile lie in the early 1900s, when several Russian companies started to experiment with vehicles which were designed to run on the snow. When creating a vehicle which runs in the snow, designers need to think about several things: the potential of falling through lightweight powder or ice, reduced traction because of the slick surface, and an increased risk of tipping or falling as a result of the reduced traction. Early snowmobiles were heavy, with treads like those of tanks, but in the 1950s, the modern lightweight personal snowmobile design emerged, and the snowmobile really started to take off.
A typical snowmobile has two skis in front which are used for steering, and treads in the back which are used to propel the snowmobile over the ice. The treads provide lots of traction, and they also distribute the weight of the snowmobile, making it less prone to falling through loosely packed snow or thin ice. The vehicle has a low center of gravity, making it extremely hard to tip, and the driver sits on the snowmobile, using a set of handlebars to steer, and he or she is exposed to the elements, because the vehicle lacks a cockpit or shelter. As a result, it is important to bundle up when riding a snowmobile, and it is especially vital to protect the extremities.
In some parts of the Arctic, owning a snowmobile is crucial, because roads become completely impassable in the winter. If people need to venture into town or go for help, a snowmobile, dog team, or set of skis would be pretty much the only viable option, and snowmobiles have the advantage of being fast, which allows people to get where they need to go with speed.
Other regions of the world may have regular winter snow, but less severe weather conditions. In these areas, snowmobiles are kept primarily as recreational vehicles, for people who enjoy getting out in snowy weather. In some regions, snowmobiling is a topic of dispute, because snowmobilers like to take advantage of the flexibility of their machines to travel off-road, thereby disrupting otherwise pristine environments. Some people dislike the noise and disruption of passing snowmobiles, and they also object to the pollution generated by snowmobile engines. Some manufacturers have responded to these concerns by building more efficient, less polluting machines with less engine noise, so that snowmobilers can share the woods with skiers, snowshoers, and other winter sports fans.


Woman with hand on her hip