Most children just can't wait to get behind the wheel of a car, and that's why the pedal car was created. Ride-on toys called pedal cars come in all sorts of body designs, from sporty convertibles to fire engines and beyond. Whatever the child's imagination can envision, there is surely a toy car to fulfill it. There are also several adult versions of the pedal car, usually built for racing.
Pedal cars are powered by the feet and legs of the rider, making them the earliest environmentally-friendly cars. The earliest ride-on toy was probably a wooden pony on wheels, propelled across the floor by scooting the feet. The late 1800s brought a two-seater horse and buggy version, complete with functional pedals and a set of reigns to steer the horse. In 1930, an enclosed bicycle called the Velocar was invented in France, setting a precedent as the first use of a human-powered car as a legitimate form of transportation.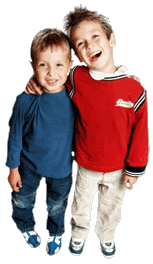 The body style of a pedal car can be almost any kind of vehicle imaginable. Retro toy cars can go back as far as the Model T, complete with a wooden dashboard and spare tire behind the seat. There are a variety of jalopies to choose from, some with flames painted along the sleek side panels. Sophisticated models include a pink or turquoise Thunderbird, and a cherry red Mustang. There is even a sedan big enough for two. Pedal cars can be police cars, taxis, race cars, tow trucks and more. One of the most familiar is the modern plastic version called the Big Wheel.
The design of a pedal car is not limited to an automobile body by any means. There are pedal cars representing tractors and dump trucks to suit the budding farmer or construction worker. There are motorcycles and fire trucks. There are airplane pedal cars with stubby little wings, yet big enough for the soaring imagination of a child. A helicopter-style pedal car might just be the ultimate for a child who dreams of flying. Tugboats, speed boats and cruise ships can also be made into pedal cars.
Vintage toys are a big business with antique collectors and traders. Antique pedal cars can fetch a tidy sum, depending on the style, rarity and condition of the toy. Whether vintage, retro or modern, a pedal car is meant to bring joy to children, and it can also evoke pleasant childhood memories in adults.
AS FEATURED ON:
AS FEATURED ON:






Two young boys