What is a Magnetic Bearing?
A magnetic bearing is a type of bearing that uses a magnetic force to support machinery parts without having any actual contact with the part itself while the machine is turned on. The magnetic force is strong enough that it lifts the small piece of the machine and allows it to move while it is suspended in the air. This eliminates the friction between the piece and the machine itself.
Bearings in general are used in machinery to control the movement of two or more moving pieces which often rotate in a circular motion. The bearing is intended to allow the two pieces to move without too much interference caused by friction from the pieces rubbing together, or rubbing against other pieces around them. One of the most commonly known types of bearing is the ball bearing system.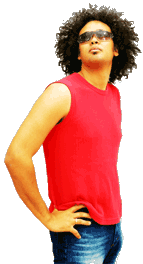 Magnetic bearings are similar to other types of bearings, such as ball bearings, but a magnetic bearing has a distinct difference in the way it operates. This difference lies in the fact that when the machine is turned on, the magnetic bearing eliminates the friction between the pieces instead of reducing it. The magnetic current must be strong enough to levitate the piece so it is not touching the surface as it moves around inside the machine.
This is used in machines where other types of bearings would not work. The magnetic bearing allows the piece to move as fast as it possibly can. The user does not have to worry about contamination from oil found in lubricated bearings.
Advantages of using a magnetic bearing system include the virtually non-existent friction applied to the machine parts and the ability to work in a vacuum. Magnetic bearings can also work without any sort of lubricant. These bearings are important for certain machinery that cannot support other bearing types.
Disadvantages exist too. For the magnets to create a strong enough pull to suspend the piece, they need a constant power source supplied to them. A back-up system must be in place in case of a malfunction or power outage while the machine is working. Without this, if the power went out, the magnets would lose their attraction and the suspended piece would coming crashing down. The magnetic bearing system is still limited in its uses for this reason, and only certain machine parts can utilize this technology at all.
AS FEATURED ON:
AS FEATURED ON:






Man with hands on his hips