A luxury yacht is a vessel powered either by sail or motor and primarily used for recreation. Although the motor-powered vessel may have more amenities than the sail-powered variety, both types of luxury yacht include a sleek silhouette and richly decorated interiors. The largest and most luxurious yachts will have unlimited options, such as a cinema, disco, pool, library and spa. Many people who own a luxury yacht also hire a crew to operate the boat, which may be large enough to carry a helicopter, miniature submarine and countless other ways to enjoy the open seas. A luxury yacht may be privately owned or it may be chartered for a few days, a few weeks or longer.
A sailing vessel is often significantly smaller than many power vessels when it comes to the luxury yacht. Generally, a large sailing luxury yacht will accommodate no more than a dozen people, with many only accommodating from eight to 10 people. Amenities typically include air conditioning, flat-screen televisions, multiple decks and luxurious interiors. In most cases, each bedroom, or cabin, in the sailing yacht will have its own private bathroom and shower. The vessel also will include a full kitchen stocked with a refrigerator, wine cooler, microwave oven, stove top, and a traditional oven.
A motor-powered luxury yacht, because it's not dependent on wind power, is likely to be significantly larger than a sailing yacht. It's not uncommon for a power yacht to be more than 80 feet (24.4 meters) long, with many vessels much longer. A large motor-powered yacht may accommodate more than 50 people. Each bedroom is likely to contain its own bathroom and shower and may have additional interior items, such as reclining sofas, canopy beds and highly comfortable mattresses and pillows.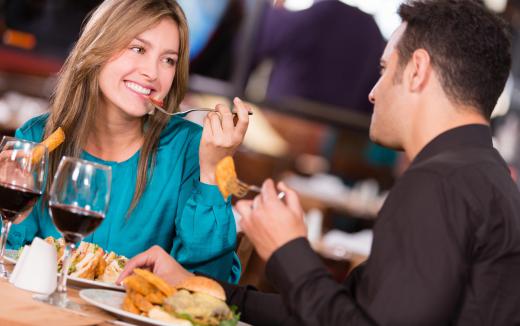 With the increased space found in a motor-powered yacht, there may be other amenities. For example, it is not uncommon for the yacht to contain a cinema, bowling alley, disco, bar, massage room and beauty salon. Many times the vessel will spend days or weeks on the open ocean. As a result, jet skis, wind surfing equipment and diving equipment may be found on board. In some cases, there may be smaller power boats, miniature submarines and even a helicopter for excursions away from the yacht.
In many cases, a large luxury yacht may be staffed with a crew. The crew may include a captain to navigate the vessel, a chef and wait staff, and housekeeping to keep the vessel tidy. A smaller vessel may not require a large crew, while the largest yachts may have an even larger crew. The crew typically has separate sleeping and living quarters, particularly in the motor-powered luxury yachts.
AS FEATURED ON:
AS FEATURED ON:






By: terex

It is not uncommon for a luxury yacht to contain its own bowling alley.

By: Andres Rodriguez

Luxury yachts may include a dedicated space for eating.

By: Photographee.eu

Massages may be available on a luxury yacht.