What Is a Limousine Service?
A limousine service provides the customer with a limousine and limousine driver. The vehicle is typically rented by the hour, and the final price depends on the kind of limousine, fuel charges in the area, and extras the customer requests. A limousine service is often advertised as a safe way to transport young adults to prom or just fun ways to travel to and from a wedding, party, or sporting event. The limousine used by a limo service usually has features like televisions, DVD players, and tinted windows.
The price of a limousine service can change dramatically from one area to another. How many hours the customer wishes to rent the vehicle, the features and capacity of that specific vehicle, and the distance traveled can all affect the final price. In addition, depending on the region, some limousine drivers expect a tip of at least 15 percent, which may be mandatory and added to the customer's bill. If mandatory, the customer may be expected to pay on top of that 15 percent. Tipping practices for limousine drivers differ according to region, however.
A limousine service can have many purposes, but they are often used for two reasons: safe transportation of people who have been drinking alcoholic beverages and stylist transportation for special events. In some places it is common practice for adults to rent a limousine for their prom-going teenagers to send and receive them from the party safely. Additionally, limousine drivers generally do not allow smoking in the vehicle and may refuse to allow alcoholic beverages if the parents ask them to.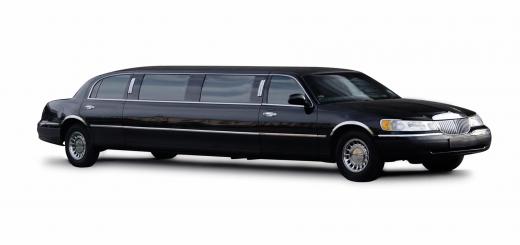 For wedding parties, once-in-a-lifetime sporting events, and other special occasions, people choose to use a limousine service to arrive and depart in style. After a wedding, the bride and groom might watch well wishes from family and friends on the vehicle's DVD player. For funerals, an entire fleet of black limousines might be rented to follow the hearse. The possibilities for the use of a limousine service are limitless; in fact, some people rent limousines simply to ride around town or transport them from an airport.
Most limousine service companies own more than one limousine. A family company might start out with only one, but purchase more as profits increase. Typically, customers pick out a limousine with seating capacity and features that they need or want. In addition, customers can choose the type of limousine, such as an antique vehicle or a white stretch limousine to turn everyone's heads on the road.
AS FEATURED ON:
AS FEATURED ON:






By: diego cervo

A limousine service might transport shoppers to upscale malls.

By: Vadim Andrushchenko

Limousine services rent limos for all occasions, including weddings, funerals and parties.

By: Paul Hill

Customers are usually able to pick out the type and color limousine they want from the limousine service.

By: mario beauregard

For funerals, an entire fleet of black limousines might be rented to follow the hearse.

By: biker3

Limousine services are routinely used by teens attending prom.