What is a Fighting Chair?
A fighting chair is a chair which is designed to provide support to an angler while he or she lands a large fish. Big fish can put up quite a fight, and using a fighting chair can make the fishing experience safer for the angler. These chairs are used in saltwater angling with big species like tuna and marlin. For people fishing in competition, there are some specific rules and requirements which must be followed in regards to the fighting chair to ensure that it does not confer an unfair advantage.
Fighting chairs include a footrest and armrests, and may be padded for comfort. The chair can have a safety harness, along with a harness and gimbal for the fishing rod. The chair itself can also rotate, allowing the angler or an assistant to change the position of the chair as the fish moves. Fighting chairs were classically made from woods such as teak, but may be made from plastic and metal components today.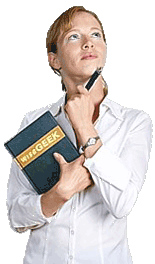 When using a fighting chair, an angler still needs to have physical strength and agility to land a fish, along with an understanding of how to reel a fish in. The chair will not do the work for the sitter, and certain types of devices associated with a fighting chair may be banned in competition if they confer a mechanical advantage. Anglers are certainly not resting in the chair, even if they are sitting down.
Numerous companies make fighting chairs, in several different styles and sizes. One or more chairs can be bolted to various areas of a boat to provide options for anglers. The chairs need to be routinely inspected to make sure that they are operating properly, and it is critical to adjust and inspect safety harnesses on a regular basis to avoid endangering anglers or people on the boat. A fish fighting chair may also be used as a furniture item in a private home or public facility which has a fishing-themed decorating scheme.
Some notable manufacturers sell each fighting chair with a lifetime guarantee, standing behind their products. On charter boats hired for fishing trips, such a guarantee can be important, as the chair may see a great deal of use over its lifetime. People who equip private boats for fishing may want to consider trying out several models of fighting chair before making a final purchase, as the look and feel of each chair can vary.
AS FEATURED ON:
AS FEATURED ON:






Woman holding a book