Ducati Motor Holding is an Italian motorcycle manufacturer that has established its name in the motorcycle community since 1926. While this company has been through several owners since its founding, the quality of the motorcycle has remained very high; a Ducati motorcycle is typically known for its large capacity performance and racing motorcycles, and they are a constant presence in the moto gp circuit, or motorcycle racing.
The origins of Ducati can be traced back to 1926, when Italian brothers Adriano, Bruno, and Marcello Ducati founded Societa Scientifica Radio Brevetti Ducati, a company that primarily made radio components. The Ducati brothers became successful in their endeavor, and after opening a factory, they partnered with the Turinese firm SIATA, which was manufacturing a small engine to be mounted on bicycles. The Cucciolo, as it was called, was already quite successful; Ducati was just then joining an already proven market.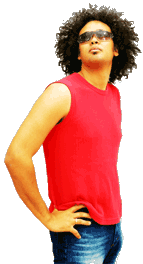 Though it did not happen immediately, Ducati began immersing itself in the motorcycle market, which was not immediately lucrative for them. The company continued to make electronics under a separate company division, and it wasn't until the 1960's that they began carving a solid niche in the motorcycling world. They produced the fastest 250 cc road bike available at the time--a machine called the Mach 1. By this time the divisions had gone through several management and ownership changes, and the government-assisted company did not have any Ducati brothers at the helm.
As ownership changed, so, too, did the motorcycle's designs. Ducati motorcycles are now characterized by large capacity four-stroke L-twin engines, and their characteristic Desmodromic valve design. This design, simply stated, allows the valve to open and close more quickly, ostensibly creating more power and avoiding power loss that regular, passive valve designs.
The current lineup of Ducati motorcycles includes the Desmosedici--Ducati's pro racing bike--and the Desmosedici RR, the street-legal version. They also produce several other racing/performance type bikes, but perhaps one of its most notable designs is the Hypermotard, a supermotard-style bike designed for a hybrid type of on- and off-road racing that combines street racing with motocross-style racing. Its distinctive design and performance have made it a favorite both on and off the race course since its inception in 2005.
Other Ducati product lines include the Monster, Multistrada, Sport Classic, Superbike, and Streetfighter. There are several different models under each heading, offering a wide variety of performance options to suit a variety of riders.
AS FEATURED ON:
AS FEATURED ON:






Man with hands on his hips