What is a CO2 Tire Inflator?
Cars, trucks, ATVs, motorcycles, and bicycles can all be hindered by a common and very fixable problem: the flat tire. Over the years, the solution to a flat tire was the hand pump, which necessitated some patience and a lot of elbow grease. Over the years, several other inflation systems have come and gone, but several options remain. Among the newer options for inflating a flat tire is the CO2tire inflator, which uses compressed carbon dioxide to rapidly inflate the tire. A CO2 tire inflator takes the hard work out of pumping up a flat tire, but there are drawbacks to this relatively new system.
A CO2 tire inflator will come in a variety of sizes to suit a particular need. A CO2 tire inflator designed to fill up the tires of a bicycle is extremely compact and can fit in a pocket or backpack. The CO2 canisters are very small, which works fine for the relatively low-volume bicycle tire it is designed to inflate. The CO2 canister is attached to a chuck that fits the valve of the bicycle tire, and once the chuck is pressed against the valve, the CO2 shoots from the canister into the bicycle tire, inflating the tire in seconds.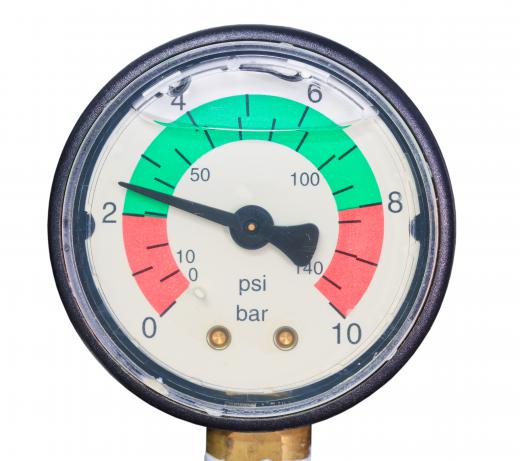 For ATVs, motorcycles, and cars and trucks, the CO2 tire inflator is much larger. The tank that holds the CO2 is often refillable and controlled by a valve and gauge. Some larger CO2 tire inflator tanks can be used to power pneumatic tools for a short time as well, making them a versatile option for off-road use that may find the user far from mechanical aid.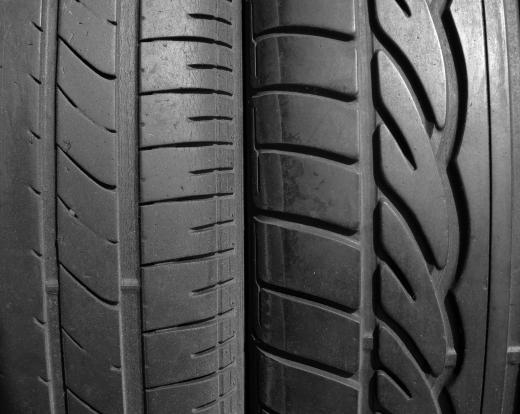 In either case, the same basic components exist: a tank filled with compressed CO2; a chuck or key that connects the tank to the valve of the tire; and a valve control that modulates the flow of CO2. With larger units for larger vehicles, the chuck might be at the end of a hose, which allows greater movement and versatility. While most larger versions of the CO2 tire inflator will almost always come with a gauge displaying how much pressure is being transferred to the tire, smaller units -- such as those used on bicycles -- may not come with a gauge at all, making the process slightly more difficult and less accurate.
A CO2 tire inflator can range in price anywhere from $10 US Dollars (USD) for a small, bicycle-sized inflator, to well over $400-500 USD for a larger version. CO2 cartridges for smaller inflators are not refillable, but cartridges are generally inexpensive. Larger inflators come with tanks that can be refilled.
AS FEATURED ON:
AS FEATURED ON:






By: likephotoman

Larger versions of the CO2 tire inflator will almost always come with a pressure gauge.

By: jokerpro

Car tires must be properly inflated to avoid damage to the wheel and loss of control while driving.