What Is a Cathedral Hull?
A cathedral hull is a type of boat hull design used on a variety of different-sized boats. Looking much like a series of three interlocking V-shaped hulls, it is for this reason that the cathedral hull is often called a tri-hull design. The design actually uses a center V-type hull with a smaller V or sponson located on each side of the center V-hull. This hull design provides a very stable platform for the vessel and uses air trapped between the outer sponsons and inner hull to aid the vessel in coming up on plane, or flattening out on top of the water, once the boat reaches cruising speed. The hull has been used with great success in many types of boats, and while steady and stable, this design is known to ride harshly in rough water, creating noticeable bumping and over-the-bow spray.
By using a design that essentially places three hulls in a series without taking up added space, the cathedral hull is a stable platform for fishing and recreation boats alike. Often used in the manufacture of deck boats, flat-decked boats are used to carry many passengers and allow them to lounge and walk around on deck. This hull provides stability for the vessel even when passengers stand on the edge of the deck. The outer sponson-like hulls provide a superior level of flotation and support when compared to other hull designs.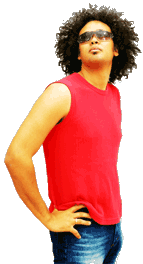 The cathedral hull is a single hull manufactured to function much like a double-outrigger canoe. By placing a small hull on each side of a larger hull, the design places a supporting hull in position to prevent tipping and rolling in semi-rough waters. The con to this hull design is that the hull rides very high in the water and creates a pounding effect in rough water as the hull slaps down on the crest of the waves. This slapping action also creates a great deal of spray over the bow of the boat, effectively soaking all passengers on board.
The ability of the cathedral hull to ride on top of the waves, while not a benefit in rough water, often complements the hull's ability to traverse shallow water with little effort. Much like a flat-bottom hull design, this type of hull is able to float in very shallow water, which makes the hull a superior design for river craft. The tendency for the cathedral hull to come up on plane easily makes it a nice choice for a ski boat.
AS FEATURED ON:
AS FEATURED ON:






Man with hands on his hips