What Does a Boat Mechanic Do?
Boat mechanics are typically responsible for performing diagnostics and repairs on a variety of different mechanical systems. Some of the systems boat mechanics need to have knowledge of include inboard and outboard motors, drive systems, steering linkage, and electronics. Some boat mechanics specialize in small engine repair and have an extensive knowledge of various outboard motor systems, while others work exclusively on large, marine automotive engines. A knowledgeable boat mechanic may also find work as a full time engineer on board a commercial vessel, such as a fishing boat or trawler.
There are a number of different mechanical systems that can be associated with boats, so mechanics that work on them may possess a wide breadth of knowledge. The main area that many boat mechanics do most of their work in is the propulsion system. This includes the drive system, along with the motor or engine. Outboard motors are typically a unified combination of a small motor and a lower unit that contains the drive mechanism, though in some cases they can be quite large. When repairing outboards, a boat mechanic may be responsible for fixing two or four stroke motors, diagnosing electrical issues and troubleshooting fuel system problems.
The other main type of engine that a boat mechanic may work on is the inboard. In smaller pleasure craft, these are often marinized versions of popular automobile engines. Working on one of these marine automobile engines may require many of the same skills as repairing any other engine. A boat mechanic may have to diagnose and repair the ignition and fuel systems, perform regular maintenance, and also have specialized knowledge of the unique cooling systems that many of these engines use.
Inboard engines can use a drive shaft and propulsion screw or an outdrive, so a boat mechanic may have to work on either of these systems. An outdrive is somewhat like the lower unit of an outboard motor, though it is mounted directly to the transom of a boat and powered by an inboard. The outdrive itself can require repairs, or a boat mechanic may be required to diagnose or fix the linkage that connects it to the motor.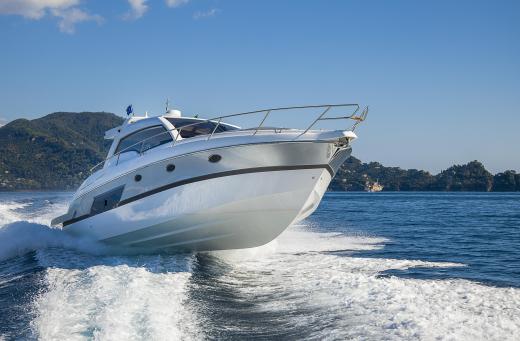 Another system that boat mechanics may be responsible for is the steering linkage. Any boat that has a wheelhouse or cockpit requires some sort of mechanical linkage or electronic drive system to control the outboard, rudder, or outdrive. Diagnosing issues with these systems and subsequently repairing them can also be the responsibility of certain boat mechanics.
AS FEATURED ON:
AS FEATURED ON:






By: cybercrisi

A knowledgeable boat mechanic may be able to find full time work on board a commercial fishing boat.

By: JCVStock

Some boat mechanics specialize in small engine repair.

By: andreamuscatello

The inboard motors of smaller pleasure craft are similar to automobile engines.