What are the Different Types of Vehicle Accessories?
Vehicle accessories can be useful for all sorts of things, from making it safer to travel with pets to improving a car's performance. Many car parts stores sell accessories along with parts, and specific accessories can also be ordered from dealers or manufacturers. Many accessories will add to the value of a car if they are included in a car at the time of resale, which is something to think about when ordering and installing vehicle accessories.
Some vehicle accessories are intended to make a car safer and more practical. Car organizers, for example, allow people to keep things organized in the car so that they are not loose in the vehicle, which could be hazardous in an accident. Pet barriers can be used to keep animals in the back, while cargo liners can protect the bed of a truck or the trunk of a car from damages caused by cargo. First aid kids are another example of a safety accessory, along with roadside emergency kits which contain things like jumper cables and flares, and car seat kits which ensure that car seats for infants and children are mounted safely.
Other accessories protect a car, keeping it in better condition in the long term. Car covers, mudflaps, floor mats, and seat covers are examples of this type of car accessory. Specialized rims can be used to offer additional protection to the wheels, and to add to the resale and aesthetic value of a car by making it more visually interesting.
Things like bicycle racks, ski racks, and surfboard racks can be used to make a car more useful for trips and outdoor adventures. Likewise with rooftop luggage containers or tow hooks which can be attached to trailers or campers. Convenience vehicle accessories like remote controls for cars and garages can also be extremely useful.
It is also possible to find vehicle accessories which are designed to make a car more fun to drive, such as a premium sound system. Drivers of specialty cars may also obtain branded accessories which can be used to identify them with the cars they drive. A fan of Morris Minors, for example, might have a Morris Minor branded keychain, so that people know what he or she drives.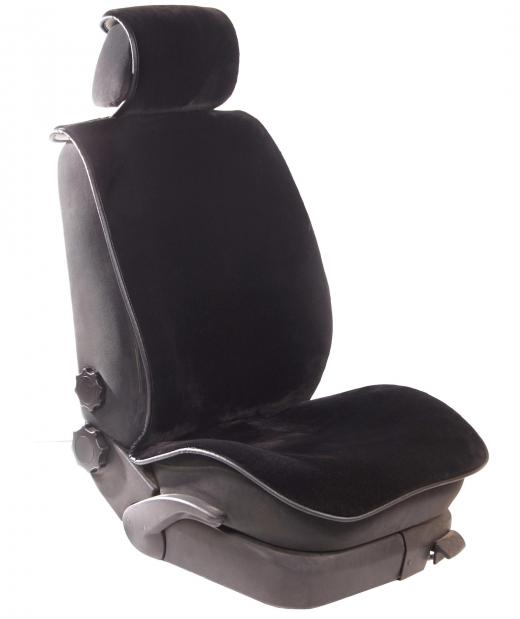 Performance accessories include things like tachometers for cars which lack internal tachometers, along with fuel management supplies, air intakes, and other things which increase efficiency or engine power. Typically, some mechanical skill is required to install performance accessories, as the car may need to be modified to install such accessories.
AS FEATURED ON:
AS FEATURED ON:






By: Joanna Zielinska

Babies under 20 pounds are required to be placed in rear-facing car seats in the back seats of vehicles.

By: Lisa F. Young

Some types of vehicle accessories are designed to make driving a car more fun.

By: monstersparrow

Vehicle accessories include seat covers.

By: Africa Studio

Keeping an emergency kit in a car may be very helpful.