What are the Different Types of Pit Bike Accessories?
A pit bike is a miniature motorcycle that can be ridden by an adult or a child. The pit bike accessories available for such bikes range from replacement or custom parts to safety equipment such as helmets and goggles. Pit bikes tend to be highly customizable, which means decals and body panels are commonly purchased pit bike accessories. Other important pit bike accessories include work stands, tools, tie-downs, bike covers, number plates, and wheel locks that prevent the bike from getting stolen or otherwise moved when not in use. A visit to a local motor sports store can give a consumer a better idea of pit bike accessory options.
Some of the most important pit bike accessories are safety features worn on the body or affixed to the bike itself. Helmets should be worn by all riders, regardless of age or ability level, and the helmets should meet all applicable safety standards. The helmet should also fit the rider properly and allow the rider to secure the helmet snugly to the head. Goggles are often worn over the eyes, and the elastic strap usually wraps around the back of the helmet. Some helmets feature strap security locks to prevent the goggles from shifting during use.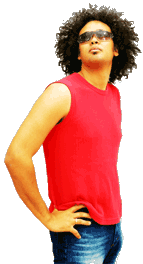 Other pit bike accessories designed for safety include motocross boots, body armor, and gloves. These items are meant to protect the body should an impact occur, something that is quite likely to happen during a race. Most safety equipment is worn underneath motocross clothing; pants are abrasion resistant and durable, as are race jerseys. The jerseys are also breathable to allow sweat to escape from inside the shirt. Gloves protect the hands from abrasion during impact, as well as from debris that may strike the hands during normal use of the pit bike.
Tools and work stands can make pit bike maintenance much easier. These pit bike accessories are useful for basic repairs as well as more in-depth overhauls. Tools are very often specific to the part of the bike being worked on, though some tools are multi-purpose. Work stands range from the very elaborate and expensive to the very light and simple. Light, inexpensive work stands simply slide underneath the pit bike to allow the wheels to be lifted off the ground. These stands are small enough to be portable and stored in garages or trailers during transport. More elaborate work stands may be much larger and designed to be fixed in one spot rather than portable.
AS FEATURED ON:
AS FEATURED ON:






Man with hands on his hips