What are the Different Types of Mini Chopper Bikes?
Mini chopper bikes are very specific models of mini motorcycles made for children or, in the case of some models, for racing. Chopper motorcycles are custom-designed motorcycles that often feature a laid-back seating position and a long fork. The rear wheel is often quite wide, and the engines are customized to be powerful and loud. Mini chopper bikes generally only mimic the aesthetic of the larger version rather than the engine characteristics, as they usually feature small engines ranging from 25 to 125 cc. Chopper kits are also available, allowing a consumer to build his or her own customized mini chopper.
Some mini chopper bikes are street legal, meaning they can be driven on roads in the same way larger bikes are driven on roads. Riders should be aware, however, that riding mini chopper bikes on the road is extremely dangerous, as motorists often cannot see the small bikes and their riders. Like other vehicles, street legal mini bikes must meet certain specifications to be ridden on the road, and riders should always wear helmets and other protective gear when riding on the road. Most mini chopper bikes are not street legal and are meant for recreation at home, in campgrounds, or other controlled, closed environments. Protective gear should be worn for these purposes as well.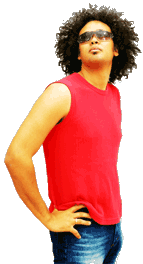 A mini chopper will range in price depending on the components and design of the particular bike. Some choppers are built to go fast, while others are meant more for show and for play around the yard. Choppers that are meant to go fast or longer distances will be more expensive than choppers that are essentially considered toys. The tires, engine, gas tank, and other components will dictate the price; a larger gas tank means the chopper will run longer, good tires will ensure good traction on roads, and components will wear out more slowly on more expensive models.
Do-it-yourself kits are also available, allowing consumers to build their own choppers. Kits generally come with all the parts necessary to build a complete bike, though other kits include only the very basic components. The consumer is then responsible for researching and purchasing the rest of the necessary components to complete the project. Such kits are often purchased so the consumer can build a showpiece rather than just a toy for children, and the final price of such a bike will depend entirely on the consumer's component choices.
AS FEATURED ON:
AS FEATURED ON:






Man with hands on his hips