What are the Different Types of Custom Car Stickers?
Custom car stickers include decals that advertise businesses or services, and car graphics that are made for decoration. Windshield custom car stickers are typically small in size, allowing for an unobstructed view for the driver. Sports decals made for automobiles may be customized with sports team logos or designs. Magnetic custom car stickers are another popular type. Car decals are made up of varying grades of materials, such as etched glass vinyl.
The various types of custom car stickers can be customized with any saying, slogan, or logo desired. Many online companies offer these customized car graphics. Window clings are among the options for custom car stickers. These adhere easily to the glass window or windshield. These stickers can be removed and reused.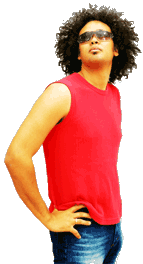 Some popular styles for custom car stickers include animal designs, religious images, and rock band names. There are also customizable decals for cars that feature figures representing members of a family. These decals generally have transparent backgrounds with outlines of stick people for each family member and pet. They are typically made of vinyl and come in various sizes.
Fund-raising car decals can be custom made to any specification. These may be choices for organizations such as schools or churches. These may be customized with various fonts and colors.
Many apartment buildings, universities, and other large facilities use assigned parking spaces. In such a case, custom car stickers identify cars with permission to park in a designated area. These are often referred to as parking permit stickers and they typically have the apartment or facility name printed on them, as well as a permit number. Parking permit stickers will typically be placed on the back of a car's rear-view mirror for easy identification.
There are custom car stickers for various holidays and commemorative dates. This may include decals for anniversaries or other special occasions, such as just-married couples. These stickers can be personalized with names and dates. Holiday stickers may feature designs depicting Independence Day or Christmas.
Memorial decals are another type of custom car sticker. These may be personalized with the name of a deceased loved one, and any applicable dates. Some feature religious graphics or angel wings. Background and text color may be customized as well.
Magnetic car stickers may announce the recent birth of a baby or display the words, "Baby on Board." Many pet owners will place magnetic car stickers on their vehicle that show a specific dog breed. Some can be personalized with the pet's name as well. These customized designs are generally used as bumper stickers.
AS FEATURED ON:
AS FEATURED ON:






Man with hands on his hips