What Are the Best Tips for Buying a Crossover SUV?
A crossover SUV is often a smart choice because it possesses the off road capabilities of a normal SUV, but also has some of the comfort features of a passenger vehicle. This combination makes it extremely versatile and capable of meeting the diverse needs of many people. When choosing a crossover SUV, there are four main things to keep in mind. These include the engine size, seating options, front wheel or all wheel drive and the price.
Deciding on an engine size will ultimately depend on a person's hauling needs and desired miles per gallon. If an individual plans on consistently hauling lots of heavy items or towing, then it's usually best to select a crossover SUV with a large engine. This will ensure that the vehicle has plenty of "get up and go" and will make it easier to safely transport the necessary items. If hauling isn't a priority and fuel efficiency is a bigger concern, then choosing a smaller engine is typically one's best option. In fact, many crossovers with smaller engines are capable of getting roughly 26 to 30 miles per gallon (11.05 to 12.75 km/L) on the highway.
Seating options are another detail that needs to be considered when making a choice. This will basically depend upon the preference for storage or seating capabilities. If one has significant storage needs, then it's best to choose a vehicle with two row seating. Only having two rows leaves room for more items to be stored during transport. If maximum seating is needed, then choosing three row seating will be the ideal option because it creates plenty of room for multiple passengers.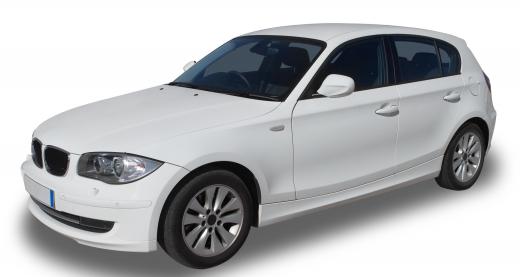 Another aspect of a crossover SUV to think about is front wheel or all wheel drive. Front wheel drive usually works for people who don't plan on hauling much cargo, and live in warmer climates without significant snow or ice. By contrast, an all wheel drive vehicle is often necessary for people with significant hauling needs or that live in colder climates.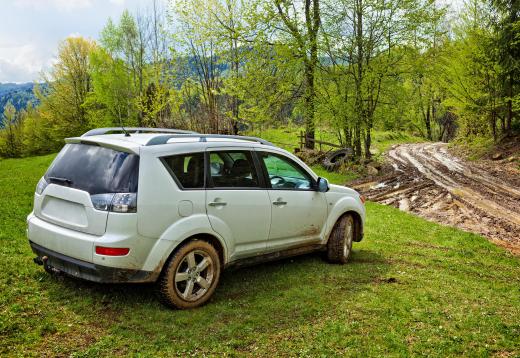 The price is an additional factor that definitely needs to be addressed when choosing a crossover SUV. Prices can differ dramatically, so it's important to have a maximum price in mind before looking at any vehicles. Crossovers with minimal extra features and simple design are usually much less expensive than ones with extra gadgets and features. The driver should also consider whether he wants a new SUV or if a used one will suffice.
AS FEATURED ON:
AS FEATURED ON:






By: Tom Wang

Families with children may need a larger SUV.

By: Robert Wilson

Crossover SUVs with small engines may get up to 30 miles per gallon on the highway.

By: xalanx

Many crossover SUVs are available in both two- and four-wheel drive models.