What Are the Best Tips for Axle Identification?
Some of the best tips for axle identification include the purchase of books and materials to decipher the axle tag that is attached to every axle housing, as well as studying photos of various axles to aid in the identification of axles that may have the identification tag removed. Telltale visual cues for easy axle identification include center section identification cues, wheel hub and bearing size cues. Other forms of axle identification include wheel bolt pattern identification, center section material identification and axle housing shape. The dimensions, axle spline count and differential design will often aid in the identification of a high-performance axle.
When searching for a replacement axle for a restoration or for a custom build, understanding different methods of axle identification can often aid in salvage yard axle shopping. All of the information required to accurately identify an axle can be found on the identification tag affixed to the axle by the manufacturer. Commonly stamped into a metal tag that is affixed to the axle by a bolt on the center section, a series of numbers and letters mark the year manufactured, gear ratio, differential type and the model vehicle the axle was originally installed in. Typically, the absence of this tag indicates an axle that has been altered or serviced by a non-professional repairman.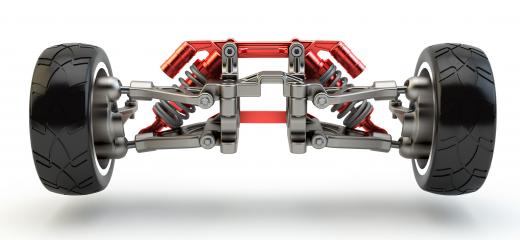 Visual design cues can often aid in axle identification when the identification tag is missing. The spring pads, or lack thereof, can indicate which style of suspension the axle was designed for. Axle spring perches are used for a leaf-spring style suspension, while bushing supports cut into the axle center section indicate a coil spring suspension. Typically measuring the width of the axle can be used in axle identification, with a wide axle being used on a light-duty pickup truck and a very narrow axle being used on a sports car.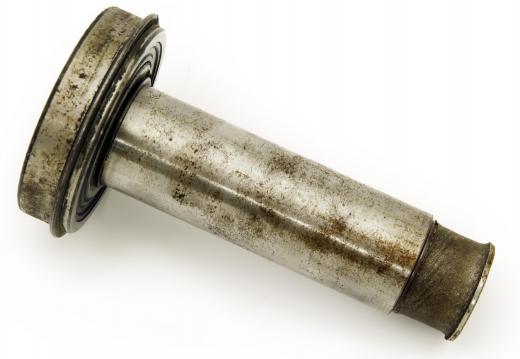 Other performance axle identification keys can be found in the size and style of the brake drums or disks. Large-diameter drum brakes indicate use on a truck or performance car, while disk brakes indicate a highly-optioned sedan or a performance vehicle. Visual cues, such as the number of wheel studs, can often be used to identify the difference in truck and car axles. With American-made axles, performance axle identification can be made by counting the number of bolts used in the rear center section cover of General Motors axles and the size of the ring gear of a Ford Motor Company axle.
AS FEATURED ON:
AS FEATURED ON:






By: Milos Stojiljkovic

Visual design cues can often aid in axle identification when the identification tag is missing.

By: Guus van Velthoven

Axle housing is usually marked with a manufacturer's tag.