What are the Advantages of High Performance Tires?
High performance tires are becoming more popular for ordinary cars because of their many advantages over the standard all-season tires. They are less likely to overheat, grip the road better, and offer a safer ride than most other tires. They are expensive, however, and may not last as long.
The biggest and most significant advantage of high performance tires is that they resist heat build-up better. Tires tend to heat up during driving, particularly on hot summer days when the sun shines full force on the asphalt. Overheated tires are a major cause of tire failure, so these tires are less likely to blow out, making driving safer.
Another advantage is improved traction and handling. The tire treads and grip the road better, which improves braking distances and handling. This further contributes to keeping the occupants of the car safer.
Of course, these tires are also favored by people with sports cars and sport sedans, who like to drive fast and corner hard. Most of these tires are rated for higher speeds than ordinary tires, which means that they offer a smoother, safer ride at highway speeds and beyond. They can also be found with a variety of types of tire tread: some tires are intended for wet weather, with tread that is designed to funnel water to the outside edges, while others are all-season tires designed to handle anything that nature can throw at them.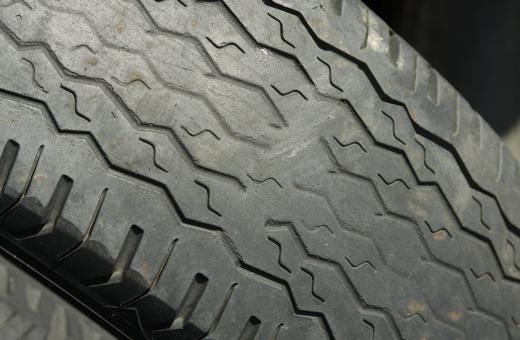 High performance tires have a lot to offer to both the average driver and the serious car enthusiast, but they do have some drawbacks. The biggest is that they are significantly more expensive than standard tires. In addition, the tread on these tires tends to not last as long, since the ability to grip the road better also means that they are susceptible to faster wear than regular tires.
Of course, these drawbacks are not true of all products. Driver who are willing to shop around may find high-end tires that are both affordable and economical, meaning that the life of the tires is expected to be longer. When buying tires, it is therefore important for a consumer to consider all of his or her options carefully. A good tire salesperson should be willing to discuss all of the pros and cons of each tire available, so that the shopper can make a smart decision.
AS FEATURED ON:
AS FEATURED ON:






By: a

High performance tires are often required on sports cars for safety reasons.

By: Marcel A. Hasübert

Cheap tires tend to have less tread which makes it harder for them to grip the road.

By: tiplyashina

High performance tires grip the road better, improving breaking distances and handling.