Car floor mats are placed on the floor of a vehicle to protect the interior of the car from water, road salt, snow and dirt. They are widely available from a range of stores including car dealerships, automotive part stores and general department stores. Different types of car floor mats are designed for different weather conditions and climates.
There are four different types of car floor mats: rubber, carpet, clear and universal absorbent. Each type of mat is designed for a different environment and all can be purchased in a wide range of colors and styles designed to match your car interior. Review your options to make the best selection for your vehicle.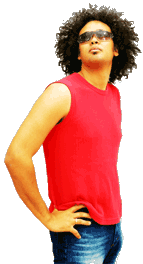 Rubber mats are molded to match the space on the floor and are ideal for wet climates. They are usually made from a high quality rubber and are designed with a deep lip to contain dirt, water and other materials that could be trapped on your shoes or boots. The material is stain-resistant, waterproof and designed for long-term usage.
To clean rubber mats, simply remove them from the vehicle and scrub them with soap and water. Allow them to air-dry and then inspect them for holes or splits. If the rubber is in good condition, keep using them. Otherwise, the mats should be replaced.
Carpeted car floor mats are often provided when a new vehicle is purchased at no additional cost. These mats are made from exactly the same carpet that is installed in the vehicle. A carpeted floor mat is made from synthetic fibers woven in a pattern to produce an appealing product that effectively traps dust and dirt.
On the back of carpeted car floor mats, there is usually a rubber or plastic material designed to improve the longevity of the product. The quality of the fibers and the density of weave determine the mat's effectiveness at trapping dust and dirt. This type of mat is most effective in a climate with moderate to low rainfall levels.
In a clear car mat, the vinyl is cut and designed to match the exact specifications of the vehicle mat. It is placed on top of an existing car mat to reduce wear. When selecting a vinyl mat, take care to inspect the quality and thickness of the vinyl to ensure a long product life.
A universal absorbent car mat is a lightweight mat made of polyethylene in a cloth cover. It is used in addition to the existing mats and can absorb liquids quickly. This type of car floor mat is very useful in wet climates.
AS FEATURED ON:
AS FEATURED ON:






Man with hands on his hips