How Do I Choose the Best Classic Car Radio?
When searching for the best classic car radio for a custom, restored or hot rod vehicle, you might want to consider several sources. Scrapyards and salvage yards are typical places to look for a classic radio for a particular vintage vehicle, however, these radios almost always require repair or restoration. Online auctions commonly have several styles and types of classic car radio equipment for sale at any given time, but these can be a gamble when it comes to their operational condition. A very good source for a classic radio might be an aftermarket supplier that has new radios offering the classic car radio appearance along with all of the modern features and components.
The problem with a classic car radio is that most of them were amplitude modulation (AM) only. Modern radio is made up of primarily frequency modulation (FM) stations and are often equipped with tape and compact disk (CD) players. If you want a classic car radio that you can listen to your favorite music on, chances are you do not want a genuine classic radio in your vehicle. This is where the aftermarket solves many problems and answers many questions on radio styling and available choices.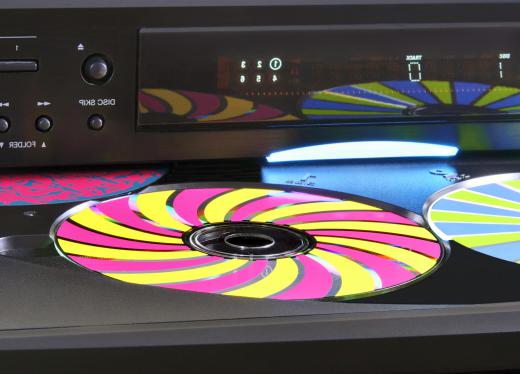 Some companies manufacture modern stereo equipment that has a classic car radio appearance and replicates the radio that may have been available in the vehicle when new. Housing advanced components such as CD changers and FM tuning in a classic car radio package, these units offer the best of both the traditional and functional worlds in an attractive package. Other companies restore original classic units to modern specifications. This is often a good choice if you wish to retain an original radio in a restored vehicle. Some of the companies sell the units outright, but it is very typical for the agent to require a core unit that can be restored and resold with every purchase.
If the goal is to use a non-restored or original radio in your vehicle, the online auctions may be your best choice in finding a classic car radio. It is best to question the seller about the operational condition and visual appearance of the unit prior to placing a bid on it. Buying only from sellers that have a very good seller rating along with positive buyer feedback will often ensure that you will get what the seller is claiming to have. Finding a classic car radio at a swap meet or parts market will often times allow you to test the radio before buying it.
AS FEATURED ON:
AS FEATURED ON:






By: dlrz4114

Some companies make CD changers to be used in classic cars.

By: JackF

The best classic car radio may be bought at a swap meet.