A tramcar is a type of rail vehicle which is used to move people and goods across short distances. Two common applications for tramcars are mines, in which they are used to move freight, and public transit, in which they move people. The term "tramcar" is also sometimes used to refer to a trackless train, which is technically not a tram because it lacks the defining characteristic of rails. Tramcars are similar to trains in many ways, except that they are much lighter, and they typically include a single car, rather than a string of cars connected to make a train.
Various versions of the tramcar have been around since the 1800s, when horse-drawn trams were first used in England. Other methods of powering a tramcar include electricity, steam, human power, and cables. These rail vehicles could be used to shuttle people between various locations, allowing people without personal transit to get around a city and reducing congestion in high traffic areas by providing a public transit alternative to private vehicles.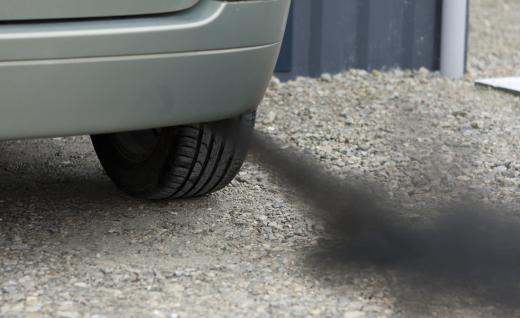 The tramcar is most commonly used today to supplement the public transit system in an urban area. Trams run regular routes through heavily used areas, getting people between various points of interest, including work, tourist attractions, and shopping. Some tramcar services such as San Francisco's cable cars are primarily maintained as a curiosity and a tourist attraction, while others play a vital role in public transit.
The primary advantage of using a tramcar is that it can be designed to be emissions free. An electric tramcar, for example, generates no emissions as it goes along its route, although emissions may be produced with the generation of electricity to run the tram. The lack of emissions along the route can cut down on urban pollution, and the use of low emissions electric generation technology such as windpower can also reduce overall pollution.
Trams are also used to move people and goods around large facilities, lots, and warehouses. In this case, the tram may actually be a trackless train. Trackless trains often look like conventional trams, but they run on wheels which do not require tracks, which allows for more flexibility, because the train can go anywhere it is needed. Tours of movie studios and other large facilities may be conducted on trackless trains, and trackless trains are also used to move people around airports, and to provide transit around large corporate campuses.
AS FEATURED ON:
AS FEATURED ON:






By: Mastrofoto

Unlike cars, tramcars are typically emissions free.