What Is a Rolls Royce Silver Ghost?
A Rolls Royce Silver Ghost, sometimes called a 40/50 hp, is a classic car produced between 1906 and 1926. This automobile was originally intended to be driven by a chauffeur and has a very plush interior. It has a windshield which consists of two sections, but in some cases it is not attached to the roof of the car. The automobile also features running boards on both sides of the vehicle, and has a space for the spare tire along the passenger's side.
This car was originally manufactured in England and was later made in the United States during the early 20th century. During this time, 7,874 automobiles were produced. Originally called the 40/50 hp, the Rolls Royce Silver Ghost features a six-cylinder engine with either a three or four-speed manual transmission. Running boards, which are a long platform used for stepping, are along either side of the vehicle.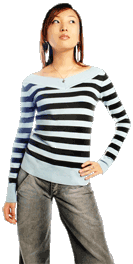 The automobile also contains plush upholstery, ornate hood ornaments, and chrome wheel covers. There are two very large headlights in the front of a Rolls Royce Silver Ghost, which may be trimmed in either gold or chrome. The steering wheel on some of these classic cars is covered in leather as well.
There are three rows of seating in a Rolls Royce Silver Ghost. The front seat was originally intended for a chauffeur to sit in. Both the middle and back rows of this vehicle often have more plush upholstery than that of the front seat.
A Rolls Royce Silver Ghost can be a convertible or sedan type. Many sedan models have the front seat uncovered on top. In these models, the windshield is not attached to the roof of the car. Other sedans are completely covered from the front seat to the back and have the windshield attached to the roof of the antique car.
Black and silver are the two most common colors for this vehicle. Silver models typically have silver-colored fenders and chrome wheels, while black automobiles have black fenders and wheels. The original upholstery on a Rolls Royce Silver Ghost is almost always black.
Many of these antique cars are still on the road today. If a collector is fortunate enough to come across one of these automobiles, buying it can be an excellent investment. A fully restored Rolls Royce Silver Ghost can be an ideal show car as well. These factors make it likely that the legacy of these classic cars will live on for generations to come.
AS FEATURED ON:
AS FEATURED ON:






Woman with hand on her hip