A gas winch is also known as a portable winch in that the winch is a stand-alone unit and does not fasten to a vehicle or a building. The most common gas winch uses a small gasoline-powered motor to drive the winch and pull in the winch rope. The motor attaches to the rope through a gear set and typically uses a transmission or planetary set to engage and disengage the power drive. Many off-road enthusiasts prefer the gas winch over the typical vehicle-mounted electric version because the gasoline-powered model is able to function even with a dead vehicle battery.
One benefit of the gas winch over the vehicle-mounted version is that the winch can be used when the vehicle is underwater. With a traditional battery-powered winch, once the vehicle's battery is underwater, the winch is typically non-functional. With a gas winch, the winch can be tethered to a tree, rock or even another vehicle and it can be used to pull a stuck vehicle free of the obstacle that has it rendered helpless. This same rule holds true with a dead battery as well, enabling the gasoline-powered winch to be helpful in nearly any condition.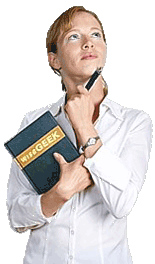 Another feature of the gas-powered winch that makes it preferred by many is the ability of the gasoline version to winch at a much greater speed — often four times faster — than a common electric version. This feature can even be increased by turning the throttle adjustment up on the gasoline motor. By increasing the engine speed on the winch, the winch drive mechanism will turn faster, thereby pulling in more rope in the same amount of time as with an electric winch. In some situations, such as when a vehicle is underwater, this increased speed of the gas winch may improve the vehicle's chances of avoiding some damage because it is more expediently removed from the water.
Perhaps the greatest benefit of the gas winch is that the winch rope does not wind around a spool. The gas winch simply pulls the rope through the winch mechanism and allows it to pile up behind the winch. This makes the length of rope that can be used with the gas winch unlimited, allowing the winch user to use whatever length of rope it takes to reach a stuck vehicle. The lack of a rope or cable wrapped around a spool also makes the gasoline-powered winch much lighter to carry and transport than a typical steel cable-equipped electric version.
AS FEATURED ON:
AS FEATURED ON:






Woman holding a book