A bimini top is an open, canopy-like structure that fits over the cockpit of a boat. The top is made of fabric or vinyl and offers sun protection. The bimini base is a metal frame that supports the top; it can usually be folded down. The bimini top was created on a Bahamian island. The island of Bimini is located near the Tropic of Cancer and the sun is strong most of the year; the boat top invented here acts as a sunshade while allowing air to flow through the sides.
Bimini tops differ from dodgers in that only the top is covered. Dodgers cover a boat's entire cockpit including the sides. Clear vinyl is used for the front and side windows of a dodger. Since a bimini top is totally open except for the top, it doesn't provide wind and protection as a dodger cover does. The main purpose of bimini tops is to reduce sun exposure for boaters.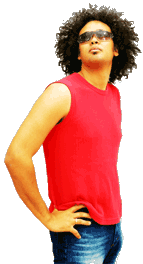 The polyester acrylic type of bimini top is often the most expensive, but it's usually considered the best kind for sunny climates. Polyester bimini tops are often durable and fade-resistant. Cotton bimini tops may leak and tend not to be as durable as polyester acrylic blends.
Bimini tops are available in many different colors. There is a range of neutrals to choose from such as tans and grays, plus black and white. Many different shades of red, blue, yellow, purple, orange and green are available from subtle to vivid colors. Most boat owners try to select a color that complements the accent colors of their craft. The metal frame that supports a bimini top is almost always silver colored.
When ordering a bimini top, a boat owner first has to take accurate measurements. While the width of the bimini top needs to match the boat's measurements exactly, the height can usually be adjusted to the owner's preference. For example, some boat owners like to have the canopy be tall enough for people to stand under, while others prefer crouching room only.
Lower height bimini tops are often used for power and ski boats. A medium height top may work for fishing boats and runabouts. A ruanabout is a small boat used for general sport use and short trips. Tall bimini tops usually suit boats with decks. Most bimini tops are simple to install and require only a few tools such as a drill and screwdriver.
AS FEATURED ON:
AS FEATURED ON:






Man with hands on his hips