What Are the Best Tips for Axle Repair?
Some of the best tips for axle repair include safety steps. Prior to engaging in any type of axle repair, it is imperative that the vehicle be properly supported and blocked so it cannot roll or move. With the vehicle supported, the axle grease and lubrication should be drained into a pail or collection pan, allowing the axle to be worked on without creating a mess. Another tip when performing axle repair is to keep a clean work area, such as a clean piece of cardboard or cloth to set the axle components on once they are removed. This tip will keep dirt and debris from contaminating the parts.
An axle will occasionally require repair that can be completed at home with common home mechanic tools as well as loaner tools from an auto parts store. Tips for the satisfactory outcome of the axle repair vary, from providing a clean area in which to work to having the proper tools on-hand to complete the repair. Proper preparation is the key in most successful axle repairs. Having the needed repair parts on hand is an important key to the successful repair outcome. Leaving an axle housing open while repair parts are gathered is often the cause of dirt and debris gaining access into the axle housing, causing damage to the newly-completed axle repair.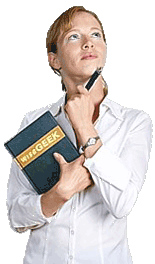 One of the best tips to ensure that the proper repair parts are assembled is to properly research the axle in need of repair. A small metallic tag located on the inspection cover or differential of the axle housing will detail the relative information regarding the axle. If purchasing axle repair parts from a typical discount auto supply store, it may be helpful to have the vehicle information number (VIN) so that the proper axle option can be compared to the options listed in the parts computer. This tip might eliminate the need to return improper parts and save time and money in the long run.
An important tip for anyone considering do-it-yourself axle repair is to avoid attempting any repair that appears complicated or confusing without asking a more knowledgeable repairman or mechanic for assistance. Repairs such as gear replacement can be catastrophic unless completed correctly. Gear replacement requires precision shimming and exact interlocking of the gear set to avoid premature failure of the newly-completed axle repair. The last tip to ensure proper operation of the repaired axle is to replenish the axle with a quality axle lube.
AS FEATURED ON:
AS FEATURED ON:






Woman holding a book