How do I Choose the Best Car Seat Liner?
The main factor to consider in choosing the best car seat liner is whether you would prefer disposable or reusable liners. Both types of liner serve the same purpose. They aid in keeping a car seat dry when a baby's diaper leaks or a potty training toddler has an accident.
A car seat liner is placed on top of the car seat. Reusable liners often have openings which allow you to thread the car seat's harness straps through the liner. Other styles and disposable liners are designed so that the liner fits around the harness straps. Both liner types are safe to use and do not interfere with using the seat's harness or your child's safety.
Reusable liners are made out of a soft, waterproof material, usually terry cloth. The liner is placed on the car seat and the child sits on top of the liner. If the child has an accident while in the car, the liner absorbs the mess, while keeping the car seat's cover clean and dry. The liner is then removed to be cleaned. Reusable car seat liners are machine washable and can be dried in a clothes dryer or air dried.
There are two different lengths of reusable liner. The first is small and covers only the seat portion of the car seat. The second is longer and covers both the seat and the back of the car seat. Although there are some liners available with fun designs, most are nondescript and black.
Disposable liners come in multi-packs, usually containing a dozen liners. They may be thinner than reusable liners, but they still protect the car seat from accidents. A disposable car seat liner is placed on the car seat and the child sits on the liner. If the child has an accident while in the car, the liner is removed and thrown away, and a new liner replaces the one that became soiled. There aren't a large variety of styles or designs to choose from in disposable liners.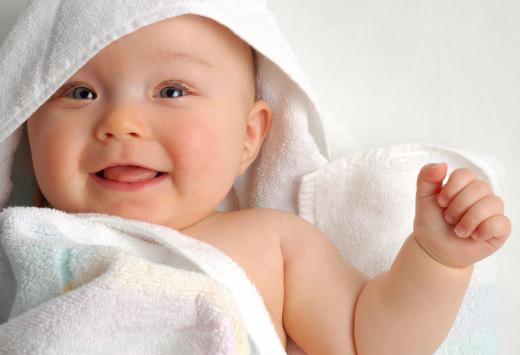 A car seat liner is a worthwhile investment. Anyone who has ever had to launder a car seat cover knows that it can be challenging to remove and replace the cover. Both styles of car seat liner are available in stores that sell baby items or baby car seat accessories. Disposable liners cost about half of what a reusable liner costs, but you may need to purchase them more than once if you need to change them frequently. Car seat liners can also be used in high chairs and strollers.
AS FEATURED ON:
AS FEATURED ON:






By: ramzi hachicho

A car seat liner can be placed under a baby car seat to provide protect against leaking diapers and similar messes.

By: Joanna Zielinska

Babies under 20 pounds are required to be placed in rear-facing car seats, in the back seats of vehicles.

By: Adam Borkowski

A car seat liner may be a good investment for parents who have babies or toddlers.